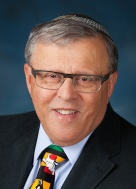 Rabbi Shimshon Hamerman to lead High Holidays services for 2015 (5776 on Hebrew calendar)
Adath Shalom Congregation is pleased to announce that Rabbi Doctor Shimshon Hamerman, from Montreal, will be our spiritual leader for this year's High Holiday services. Read more here...
Please contact us for tickets or more information.
Adath Shalom Congregation
Adath Shalom Congregation of Ottawa is an egalitarian Conservative Jewish congregation affiliated with the United Synagogue of Conservative Judaism (USCJ)
Services Saturday mornings 9:45 AM at 31 Nadolny Sachs Private (directions)